Explosion-Proof ST EX chain hoist ranks among the safest technology available for the market of chemical, petrochemical, pharmaceutical and many other industries. The ST EX chain hoist programme is based on the modular ST chain hoist programme. Its safe working load range from 250kg up to 6,300kg in zone 1 and zone 21. For zone 22, the safe working load range from 125kg up to 6,300kg. We manufactured all components following the requirements of ATEX and IECEx regulations for mechanical and electrical explosion protection.


Learn more about Explosion-Proof ST EX Chain Hoist
Danger points:
Wheels


The type of protection of all wheels is constructional safety. This also includes brass wheels, in case of high traveling speeds.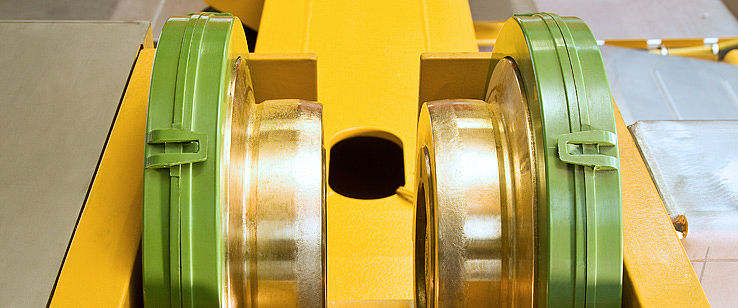 Rope guide/chain guide


The wear-resistant rope guide and chain guide in nodular graphite casting GJS (previously designated GGG) is extremely durable and not subject to temperature limitations. The type of protection used is constructional safety.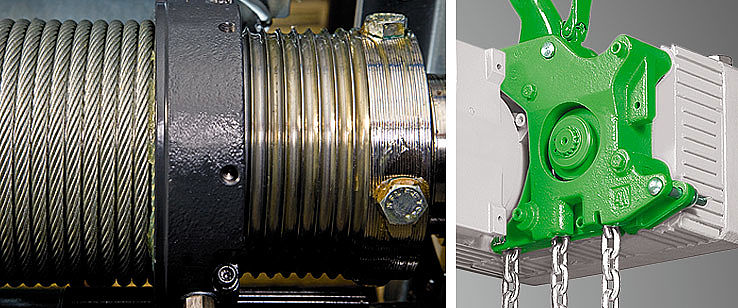 Gear


The types of protection of the gears are constructional safety and liquid immersion. The protective liquid (oil) helps in preventing sparks.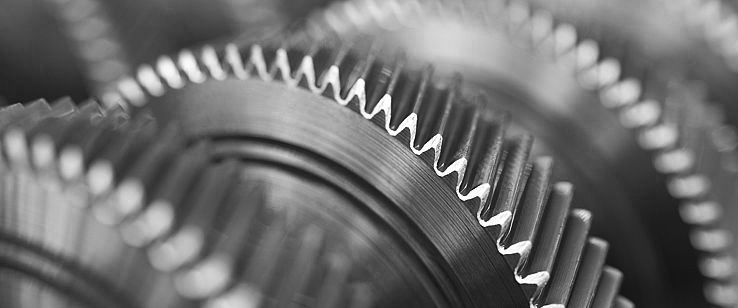 Equipotential bonding


Equipotential bonding is essential for avoiding incendive sparks when installing crane technology in potentially explosive atmospheres.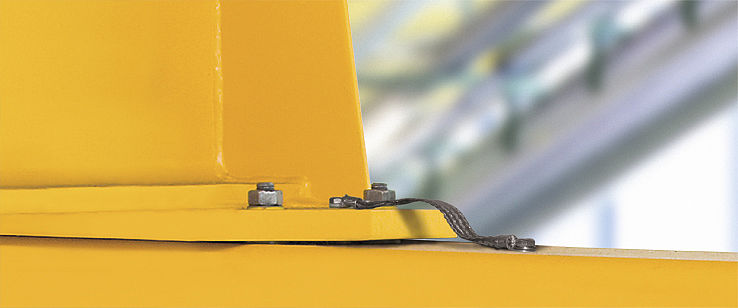 Overload cut-off


The overload cut-off operates with a dual-channel load sensor supplying analogue signals. We use various sensors depending on reeving.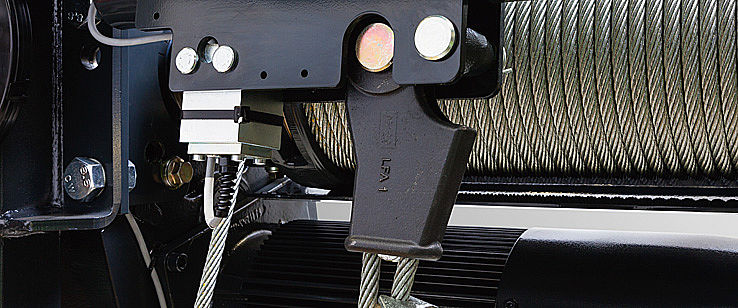 Panel box


The type of protection for panel boxes for Zone 1, 2, and 21 for cranes and hoists include protection flameproof enclosure, increased safety, and protection by housing.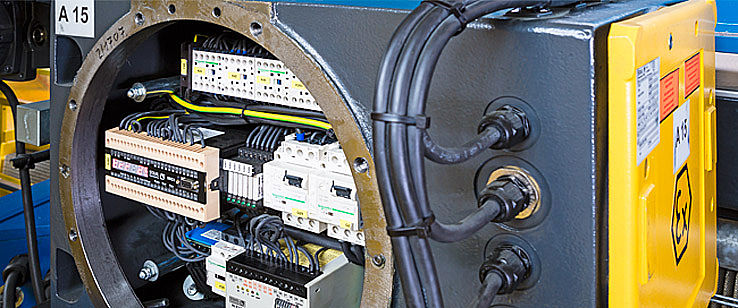 Cable entry


Indirect cable entry has a very high safety level with various types of protections such as increased safety and flameproof enclosure. The connection of the Ex e connection box to the Ex d is done by a post-type bushing.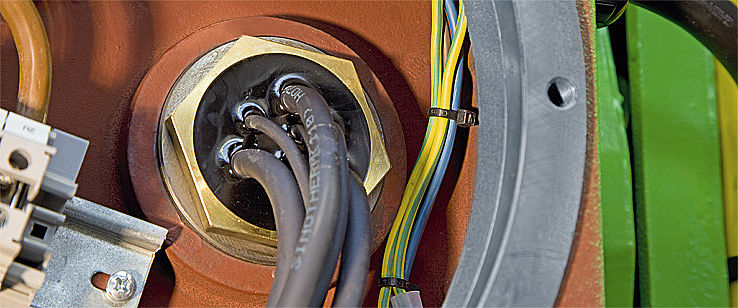 Motors


Motors for Zone 1 and 21 are made of grey cast iron. The type of protection for motors includes a flameproof enclosure, increased safety, and protection by housing. For Zone 2, the motors are made of aluminum. The type of protection includes non-sparking equipment. For Zone 22 the motors are manufactured in IP 66 and protected by the housing.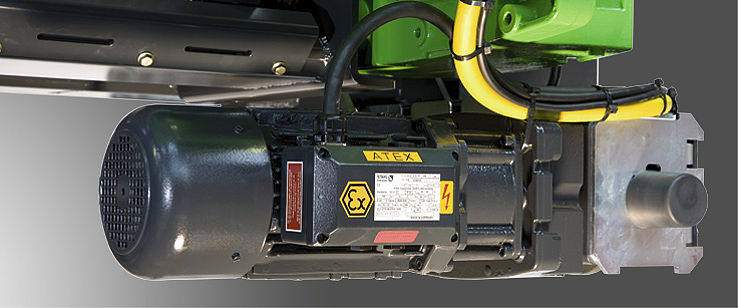 Control pendants


We design the SWH 5 EX control pendants with great to control hoists and cranes in potentially explosive environments. We use the two-stage SWH EX control pendant with IP 66 protection for explosion-proof wire rope hoists for zone 1.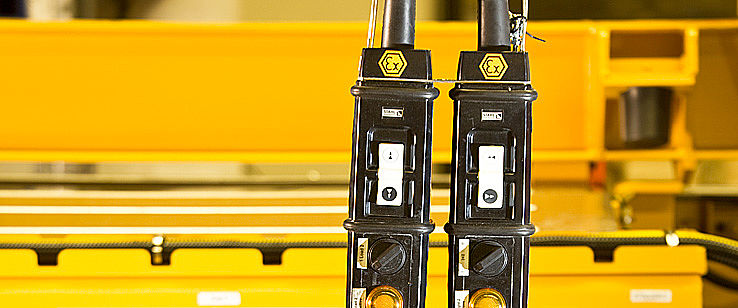 Gear limit switch


The protection class of the gear limit switch is IP 66. The elements installed are protected by flameproof enclosure, the housing and increased safety.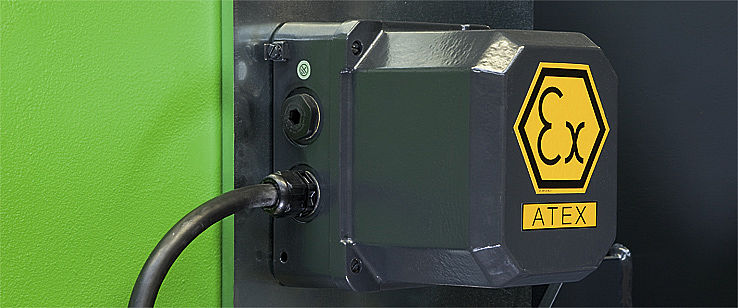 Bottom hook block


The type of protection employed is constructional safety. Aluminum isn't used. In case of high traveling speeds, individual parts, such as the load hook, are bronze-coated.