First Cranes is committed to providing the best service quality down to the last detail. Not only when it comes to crane technology, but also when it comes to customer support and communication. Therefore, we developed our own software program to facilitate communication, provide a more productive environment, and ensure transparent follow-up of works schedule with our clients. Our unique software program is developed by engineers and experts with the greatest care and in keeping with our renowned and trusted standards of quality. We rely exclusively on capable and professional crane manufacturers and system builders to distribute our products. With us, you can expect optimum support when it comes to your individual crane system. We provide consulting and erection of a new system, system-orientated testing and maintenance, modernization, spare parts supply, and training courses. Together with our subsidiaries and partners, we offer you perfectly coordinated support all over Egypt and the Middle East.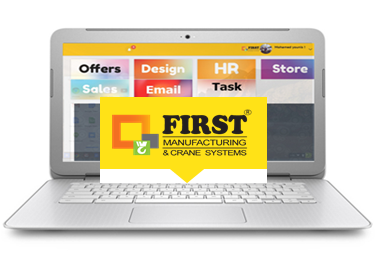 First Cranes software program can:
Make a technical and price offer within few minutes including all crane drawings.

Design the suitable crane's steel structure according to the international standards.

Help customers follow up on their crane processes.
Designing Services
In our engineering department, engineers and technicians develop individual custom and off-standard solutions tailored to your specific requirements from one of the largest portfolios of standard components available. They naturally conform to the latest national and international directives and laws. They will cover all your needs through our designing services. This will allow you to have a full structure for your project, including all calculations for each part or equipment you need.
We will help you:
Design a crane steel structure according to international codes.

Make calculation sheets for all parts.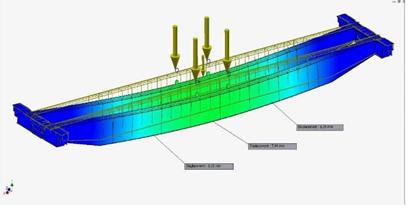 Planning – Scheduling & Follow up
Confirm Order & Technical Specs.

Technical Review with order Confirmation.

First Factory Shop Drawings in order to confirm crane assembly with right dimensions.

Project scheduling and planning – Timeline for all projects – and setting project Deadline.

Final technical Review on assembly, mechanical components, electrical components, steel fabrications.